SGEM Conference proceedings
The scientific impact factor of the events are assured by the long-established and strong connections with most of the well-known indexing databases. It is our great pride that SGEM Conference Proceedings are indexed into the most popular and scientifically strong databases:
 SGEM title is indexed in Web of Science since 2008, Clarivate Analytics (former Thomson Reuters, ISI Web of Knowledge).
 SGEM proceedings are part of the collection of the ELSEVIER family - Mendeley products.
 All SGEM papers since 2006 are also indexed by ProQuest, EBSCO, Springer Nature as well as by many distinguished libraries as the British Library and other scientific institutions.
 SGEM Scientific Conference is a voting member of CrossRef. SGEM Scientific Committee is responsible for generating DOI of each paper.
Conference official on-line LIBRARY

[email protected]

  ( search by author's family name)
Want to Publish Your Paper?  Submit your ABSTRACT now!
SGEM Conference Proceedings 2017
Proceedings SGEM 2017 / Book1 / ISSN 2367-5659
Vol 2-3-4-5, total papers 508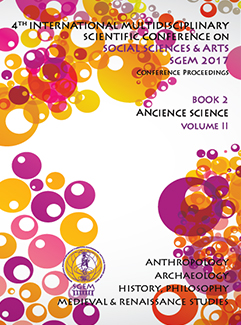 Proceedings SGEM 2017 / Book2 / ISSN 2367-5659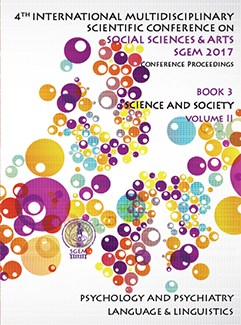 Proceedings SGEM 2017 / Book3 / ISSN 2367-5659
Vol 2-3-4-5, total papers 452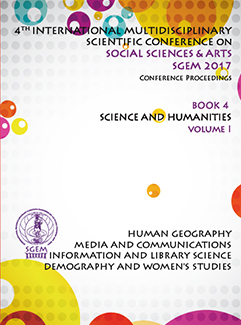 Proceedings SGEM 2017 / Book4 / ISSN 2367-5659
SGEM Conference Proceedings 2016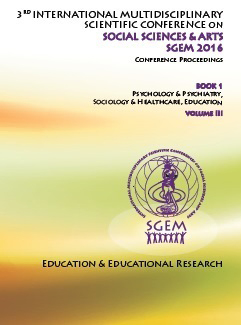 Proceedings SGEM 2016 / Book1 / ISSN 2367-5659
Vol 1-2-3, total papers 482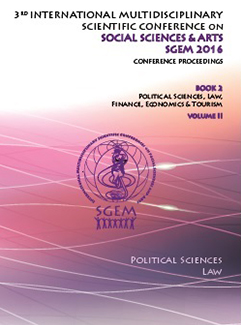 Proceedings SGEM 2016 / Book2 / ISSN 2367-5659
Vol 1-2-3-4, total papers 604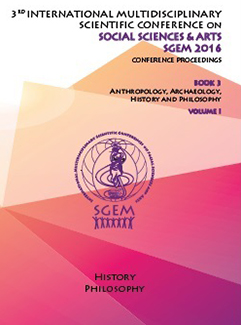 Proceedings SGEM 2016 / Book3 / ISSN 2367-5659
Vol 1-2, total papers 243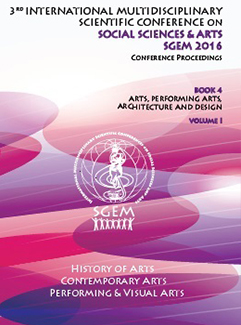 Proceedings SGEM 2016 / Book4 / ISSN 2367-5659
Vol 1-2, total papers 189
SGEM Conference Proceedings 2015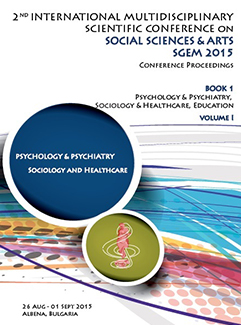 Proceedings SGEM 2015 / Book1 / ISSN 2367-5659
Vol 1-2, total papers 297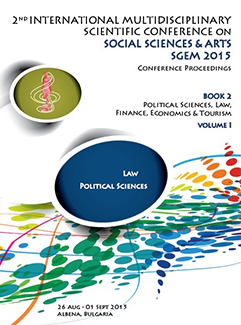 Proceedings SGEM 2015 / Book2 / ISSN 2367-5659
Vol 1-2-3, total papers 371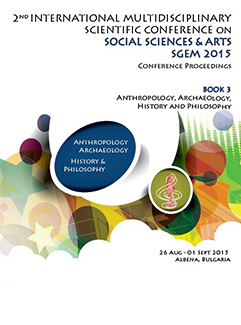 Proceedings SGEM 2015 / Book3 / ISSN 2367-5659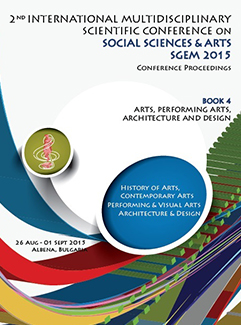 Proceedings SGEM 2015 / Book4 / ISSN 2367-5659
SGEM Conference Proceedings 2014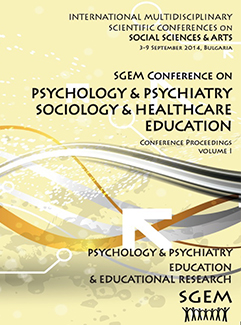 Proceedings SGEM 2014 / Book1 / ISSN 2367-5659
Vol 1-2-3, total papers 422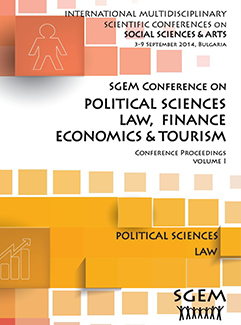 Proceedings SGEM 2014 / Book2 / ISSN 2367-5659
Vol 1-2-3-4, total papers 452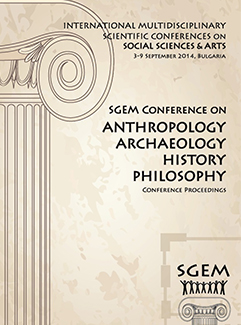 Proceedings SGEM 2014 / Book3 / ISSN 2367-5659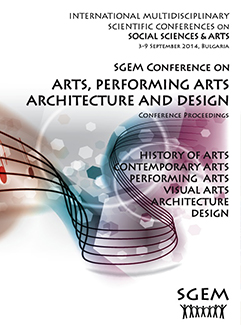 Proceedings SGEM 2014 / Book4 / ISSN 2367-5659