SGEM Social Programme
Florence is a dream for every artistic soul. Florence's museums, palaces, and churches host some of the greatest artistic treasures in the world.
Visit this page soon to find out more details about the SGEM Social Program.
Welcoming Reception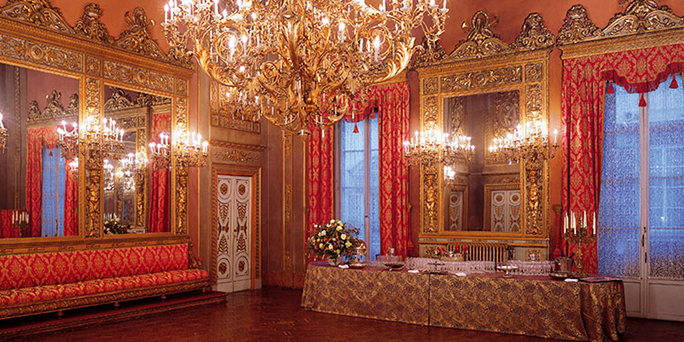 Day: OCT 23, 2018

Time: 18:00 - 20:00 h


Place: Palazzo Borghese, Florence, IT

Welcome Reception:
We shall start our scientific week with a
Welcoming Reception
, where you all will all have the opportunity to meet each other and give the unofficial start of some new friendships. Do not forget your Mood for Fun and join us for the inauguration of the NEW scientific event in the magic atmosphere of the renaissance Palazzo Borghese. Various rooms decorated and enriched by plasters, niches, statues, frescoes and original chandeliers will frame every conference day.
Renaissance Dinner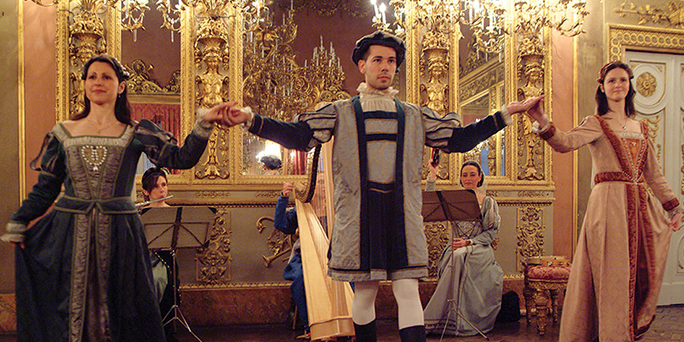 Day: OCT 24, 2018

Time: 19:00 - 22:30 h


Place: Palazzo Borghese, Florence, IT

      Extra fee: 40 Euro
Renaissance Dinner:
In the historic centre of Florence, you can take part in an amazing Renaissance dinner, performed by waiters and artists with dresses and music of the Renaissance era.
The Renaissance Dinner is one of the most appreciated programme at Palazzo Borghese, during which guests will taste the emotion of a renaissance night in the frame of this ancient building. Once arrived from the honour staircase, guests receive an unforgettable welcome by our staff, dressed in original renaissance costumes. Dinner will follow the theme of the era as well and will be enhanced by musicians, ballet dancers and an amazing joster moving among the tables and involving the participants during the evening. Guests will be invited by our artists to wear some typical costumes and try a few simple dance steps. Dinner will be accompanied by traditional music and dances of the time, creating a gathering truly able to recreate the atmosphere of ancient Florentine banquets.
Thematic Field Trip

Day: OCT 26, 2018

Time: 10:00 - 17:00 h


Place: Vinci, Tuscany, IT

one-day bus-trip
Thematic Field Trip:
Known all over the world for being the birthplace of the greatest Renaissance genius, and only 30 - 40 minutes away from the city of Florence, it boasts a truly well preserved medieval center that is a pleasure to visit. The city of Vinci is some sort of widespread museum mandatory to visit to.

The itinerary of the Museo Leonardiano Vinci is divided into two exhibition sites: the first rooms and the ticket office are set up in the Uzielli Palazzina and the remaining exhibition sections of the Museum are located in the rooms of the "Castello dei Conti Guidi".

The visit card also includes Leonardo's Birthplace and Leonardo Painting Exhibition, both 3 km far from the village of Vinci, in the locality of Anchiano.