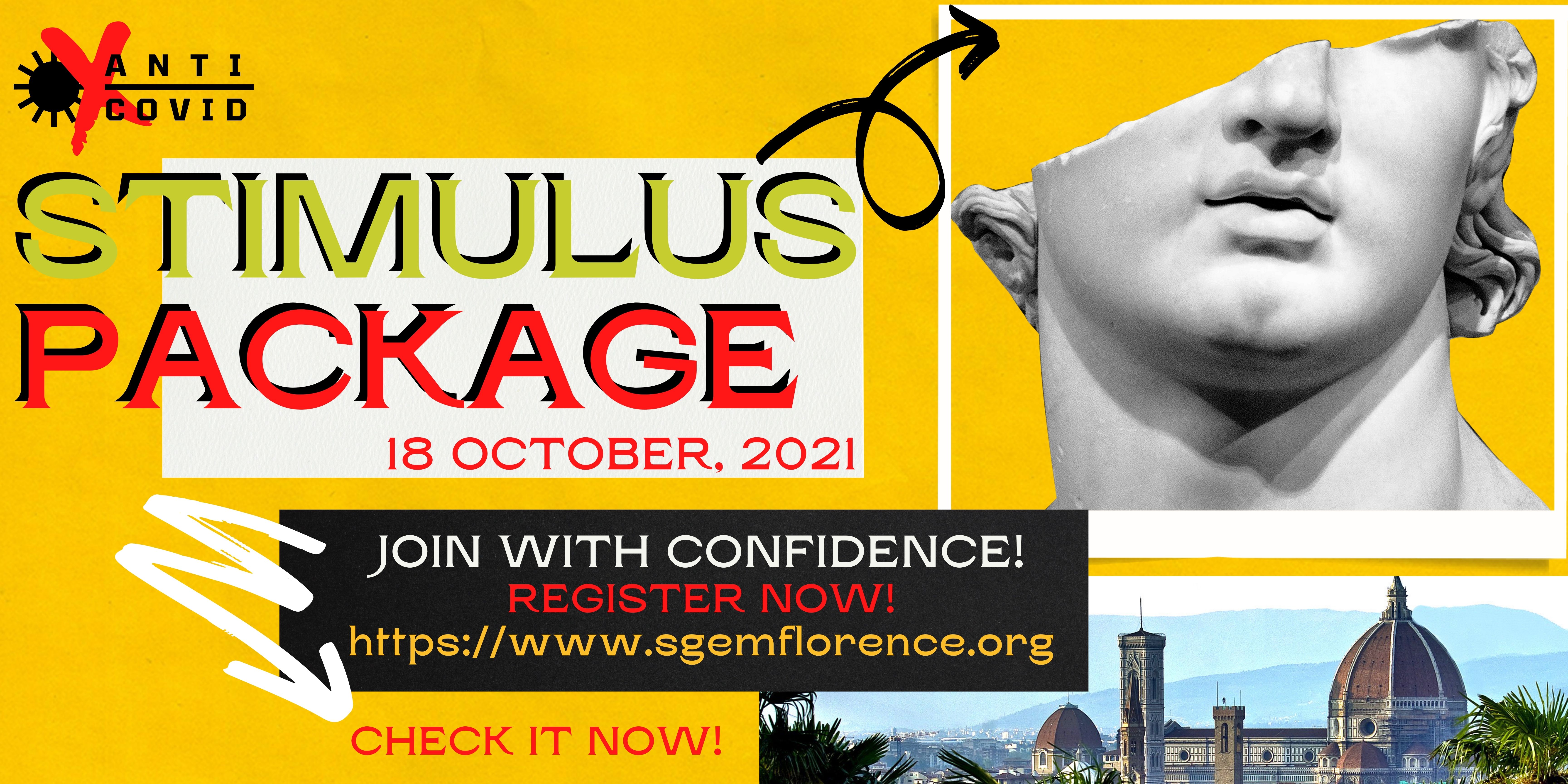 Great News! Deadlines for ABSTRACT SUBMISSIONS,  WORKSHOP and EARLY BIRD Registrations are extended till the 18 of OCTOBER, 2021.
Furthermore, contacts us right away to inform you about our special  anti-Covid stimulus Package, that we kindly activated till 18 of OCT, 2021
Do you want:
- to come with your co-author or relative for free...
- to submit a second paper for free ...
- to register at Early Bird...
Then, this FLASH CALL is specially for YOU!
CHECK NOW all the possibilities anti-Covid Package!
---