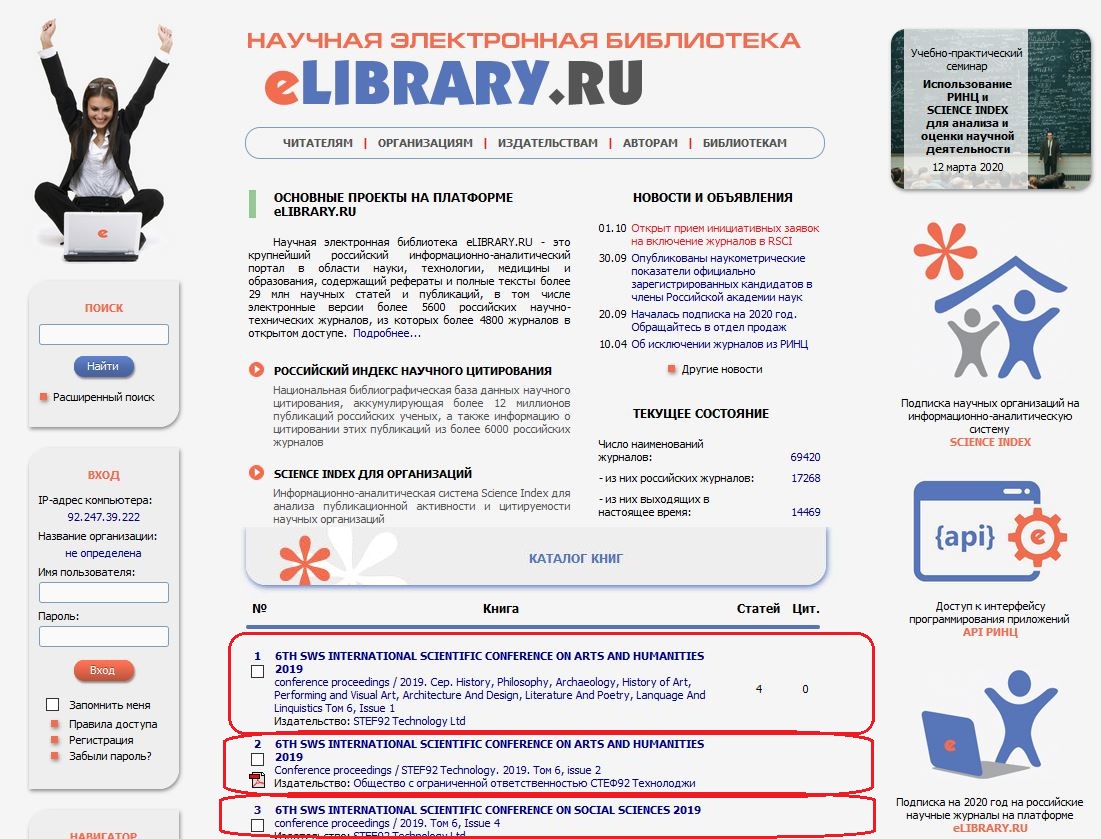 SWS published papers indexed in RSCI/РИНЦ!
All papers published in the SWS Conference Proceedings 2019 are already online available on the RSCI / РИНЦ e-Library. We are proud that all authors could find their papers in the most prestigious online library in Russia. 

This will extremely help every Russian authors in rising up their personal and university status and in the same time - researches of authors from another countries will become reachable to top Russian scientists and academicians.

 
---