SWS Social Programme
If Art had held a capital city, that should have been Florence. The metropolis of the region Tuscany, Italy, was the centre of Medieval and Renaissance literature, philosophy and art. It was highly praised by many historians from these two and the succeeding epochs. Florence was frequently called "The Athens of the Middle Ages". This is the birthplace of some of the most prominent Renaissance and Medieval intellectuals as Dante, Petrarch, Boccaccio, Francesco Guicciardini, Donatello, Leonardo Da Vinci, Michelangelo and last but not the least the Medici.
Florence is the dream of every artistic soul. Its museums, palaces, churches, and squares host some of the most exemplary and important artistic treasures in the world. After more than eight centuries, Florence is still one of the major Art centres and an irresistible source of creative inspiration. Welcome to the cradle of Arts and Humanities! 

24 MAY, 2022:  PARTICIPANT'S REGISTRATION!

Day: 4 May, 2023

Time: 17:30 - 18:00


Place: Auditorium al Duomo, Florence, IT

24 MAY, 2022:  CLASSICAL CONCERT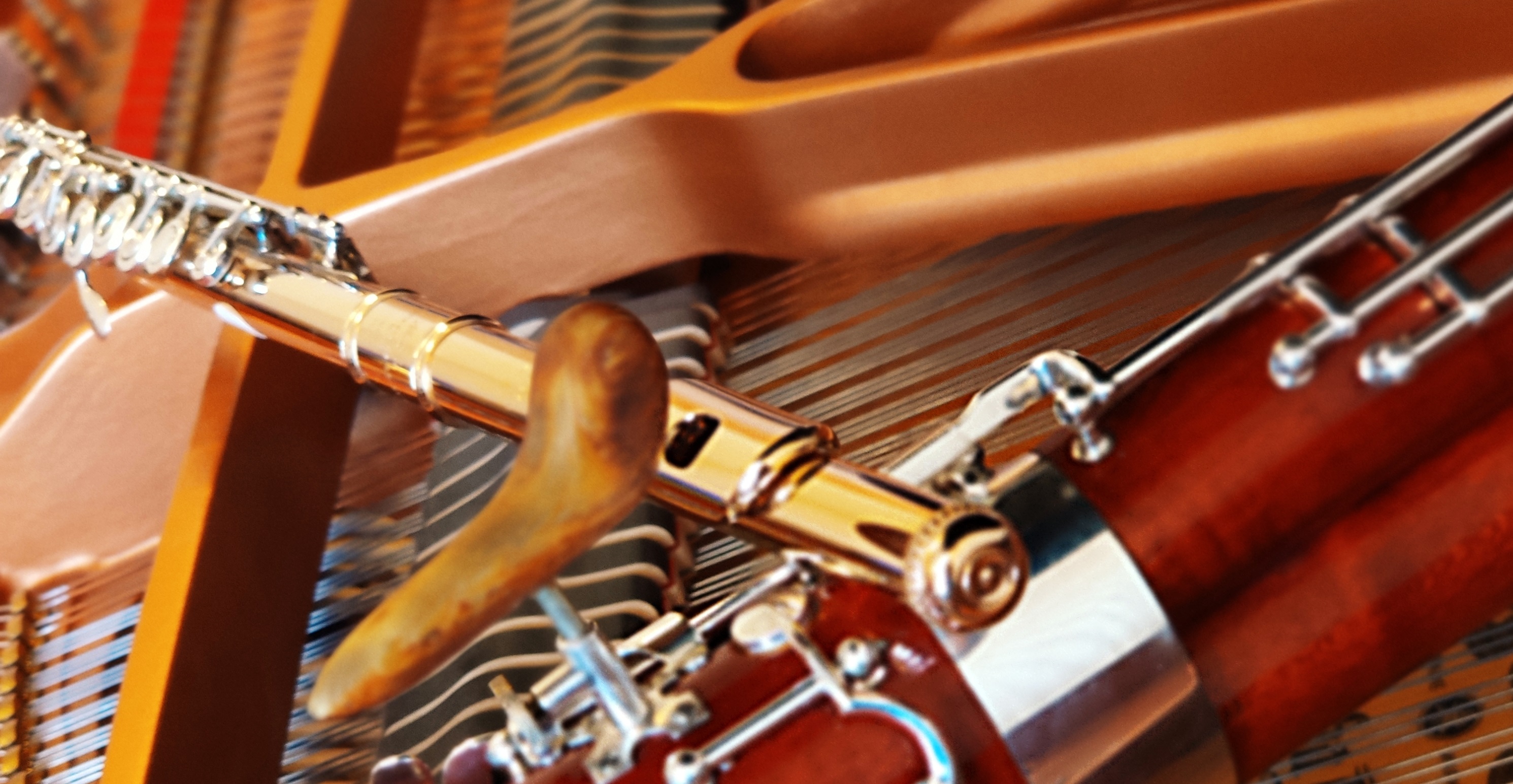 Day: 4 May, 2023

Time: 18:00 - 18:55


Place: Auditorium al Duomo, Florence, IT

The 3 x f trio

As part of the SWS 2022 edition's live performances, we are glad to present you The 3 x F trio. It is an instrumental ensemble: flute - Aldona Ślusarz, bassoon - Marcin Szreter and piano - Anna Czaicka-Jaklewicz, University of Silesia in Katowice, Faculty of Arts and Educational Science, Poland. The extremely beautiful sounds of the instruments and the wide range of the articulation and tone possibilities give as a result an interesting, expressive, and harmonious connection at the same time. The trio will immerse you in a classical journey throughout some of the most delicate and elevating pieces of classical music.
< READ MORE >
Musical Programme:
Aldona Ślusarz - fluteAnna Czaicka-Jaklewicz – pianoMarcin Szreter - bassoon
1. A. Vivaldi - Bassoon Concerto e minor R 484.

2. S. I. Glick - Sonata for flute and piano

3. C. M. von Weber - Trio g minor op. 63 for piano, flute, and cello.
25 MAY, 2022: PLENARY PROGRAMME


Day: 25 May, 2022


Time: 9:30 - 14:00


Place: Auditorium al Duomo, Florence, IT

25 MAY, 2022: SOCIAL PROGRAMME


Day: 25 May, 2022


Time: 15:00 - 16:30


Place: /to be announced in addition/

26 MAY, 2022:  Thematic Field Trip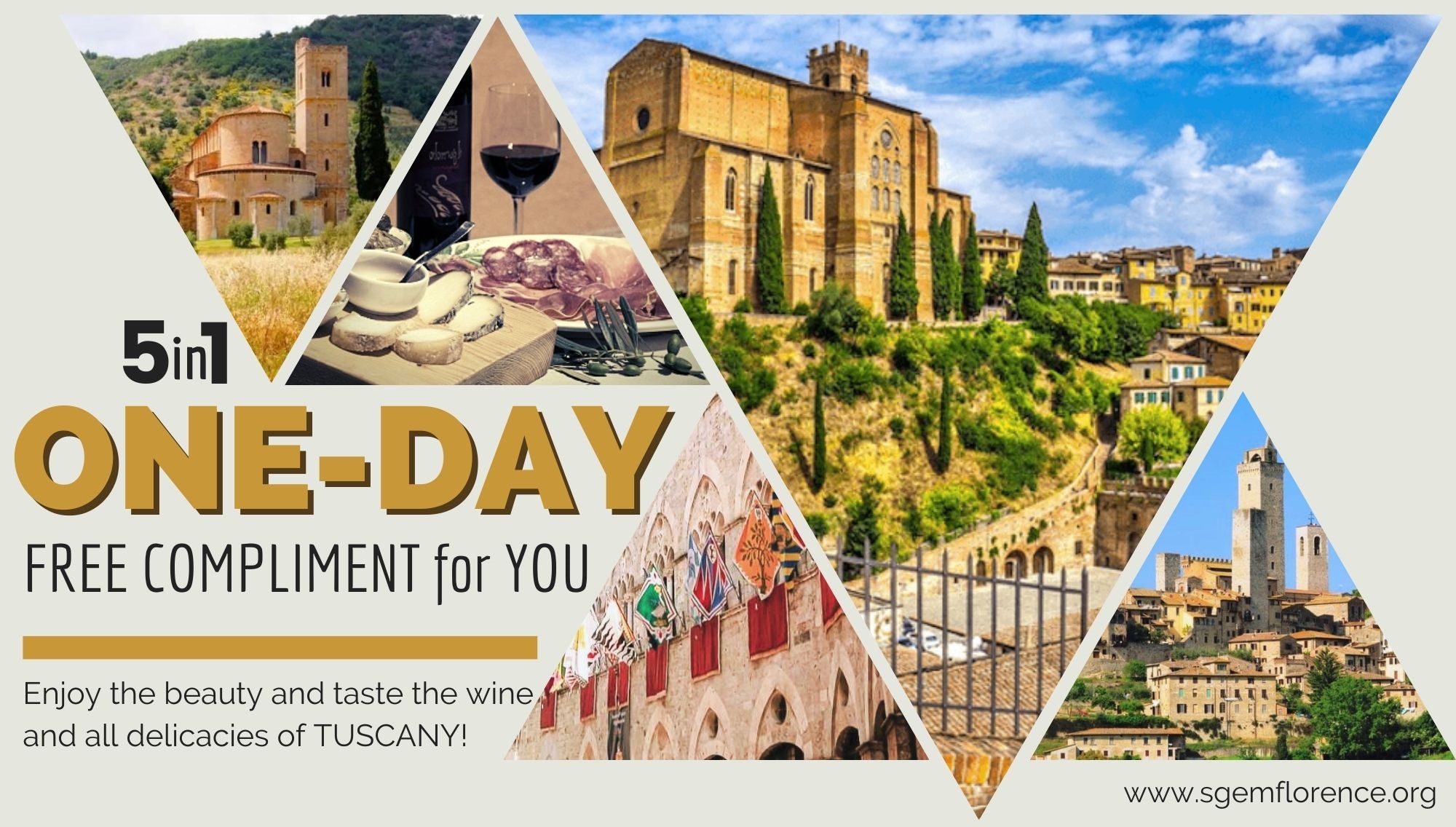 5in1:  San Gimignano  & Tuscan hill village :: Siena :: Monteriggioni & :: Chianti with :: Lunch & Wine Tasting

 Day:  6 May, 2023

 Time: 8:00 - 17:30


Destination: Best places in Tuscany, IT
Full day Tour in the heart of Tuscany region: San Gimignano - the "Manhattan of the Middle Ages", the most famous and picturesque Tuscan hill village together with the unique experience of Siena and its traditions, thanks to the comprehensive guided tour of the stunning old town. The picturesque Monteriggioni Hamlet and the relaxing stop at a Chianti Winery for a typical Lunch which includes the guided Tasting of 3 different Wines and "vin santo"
Highlights
•    Transport by comfortable touring coach
•    Tour escort
•    Visit Two stunning UNESCO World Heritage Sites: San Gimignano and Siena
•    Visit Siena (Siena Cathedral) and Libreria Piccolomini
•    Visit Two splendid area of Monteriggioni & Chianti
•    Wonderful views of Tuscan rolling hills and Chianti countryside
•    Stop at a typical Winery with tasting of three excellent Chianti wines with Typical Lunch
•    Picturesque, Medieval village famous for its colors and charm
Please Note
•    It is recommended that participants wear comfortable shoes and appropriate clothes to visit museums or places of worship
Pickup Info
Departure and Meeting Point:


Tour departs at 08:00 from Piazzale Montelungo, at the Yellow Street Sign Caf Tour - Gray Line Florence. Please reach the meeting point 15 minutes before. An Assistant will wait for you with blue clothing with CAF Tour & Gray Line Florence logos
The SWS Society invites you to come on an unforgettable trip back to the imaginative epoch of Middle Ages and to explore the picturesque region around Tuscany, Italy!     
Remark: The minimum required number for the event is 20 people
---
Note: Please, note that the programme is subject to change
and could be updated continuously up to the conference!